The HBM solution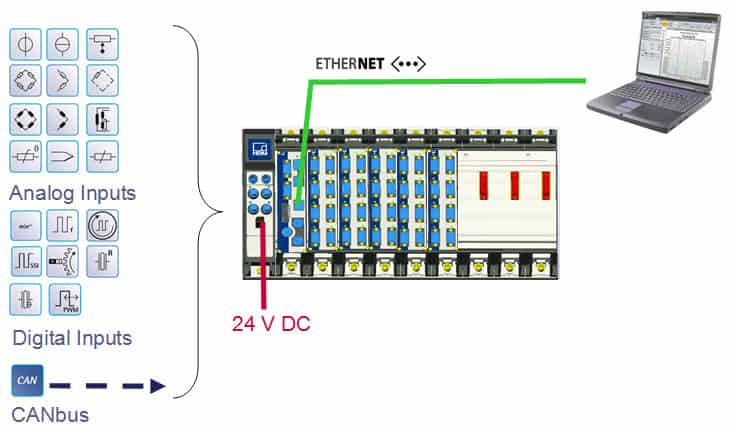 To meet these demands HBM supplied four of its MX840Auniversal amplifiers. These highly ruggedized, 8-channel amplifiers are compact and give outstanding flexibility, measurement performance and ease of use making them ideal for this application.
In addition a QuantumX MX1601 was supplied as this provides 16 individually configurable channels for active sensors. The amplifier offers sample rates up to 19.2 kS per channel and a bandwidth of up to 3 kHz. Each channel is electrically isolated and every channel has a 24-bit Delta Sigma A/D converter.
Each of the different modules in the QuantumX series benefit from Advanced Plug and Measure along with automatic transducer and sensor identification via TEDS making system configuration easy. In addition all QuantumX modules benefit from a comprehensive software package including the free QuantumX Assistant.
To complement the QuantumX modules, HBM also supplied a CX27 gateway module to provide real-time data acquisition using EtherCAT for reliable results.
A locally sourced Lithium battery cell was provided for the mobile power supply as this exceeded the customer's requirements.
The resulting configuration supports a maximum of 48 channels for data recording across a wide range of operational parameters. All channels are simultaneously acquired via internal bus with the measured data transferred via Ethernet protocol into a PC or laptop utilizing the CX27 gateway module.
The analysis of the results is carried out using HBM's nCode GlyphWorks. This is a modular system enabling visualization and data manipulation along with frequency spectrum analysis and filtering capability.