Noise mapping and prediction are essential for assessing noise levels over a wide area and for predicting the variations in noise environment due to changes in use. Noise prediction is widely used throughout the planning of developments, from building of large industrial premises and establishment of wind farms to small changes to structures, such as the addition of air conditioning or road widening. Prediction lets you assess and communicate changes to the noise impact, and forms a key part of an environmental impact study.
Noise mapping uses similar modelling techniques to assess noise levels over a wide area, which cannot be achieved cost effectively with individual noise monitoring terminals. The European Commission's Environmental Noise Directive (END 2002/49/EC) required the creation of noise maps, followed by noise action plans for all agglomerations, major roads, railways and airports by June 30, 2012. Mapping needs to be repeated every five years. There are similar programmes in other countries outside Europe.
Our noise mapping and prediction tools provide both usability and comprehensive modelling for a wide range of applications and national standards.
System suggestion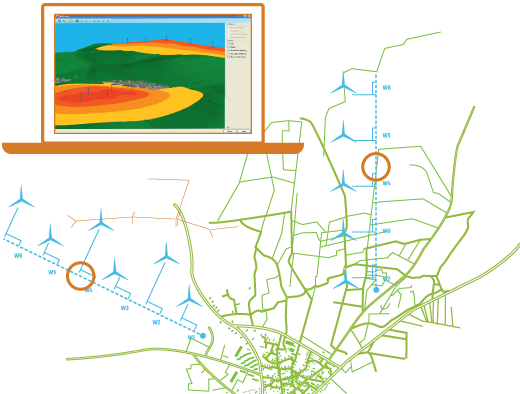 Brüel & Kjær noise calculation, mapping and prediction tools include Predictor-LimA Type 7810, a software bundle for environmental noise projects that integrates the intuitive Predictor™ and the flexible LimA™ software into one powerful, state-of-the-art package – providing an efficient solution for any noise mapping project, including noise impact assessments.
Predictor and LimA can be used as stand-alone applications or as one integrated application by using the LimA-Link option in Predictor. Both use the same fast LimA calculation cores, so there is no difference in calculation speed or calculation capacity.