Transmissions are complicated assemblies made up of many rotating and intermeshing parts. They are too expensive to produce to be scrapped after failure, both in material cost and time. Testing should provide detailed information about the problem and its source, so the failure can be repaired.
Because of the many moving parts in transmissions, the test system must be capable of isolating individual components in order to pinpoint the source of the problem. Once the problem is identified and fixed, the root cause of that problem needs to be traced and, ideally, eliminated.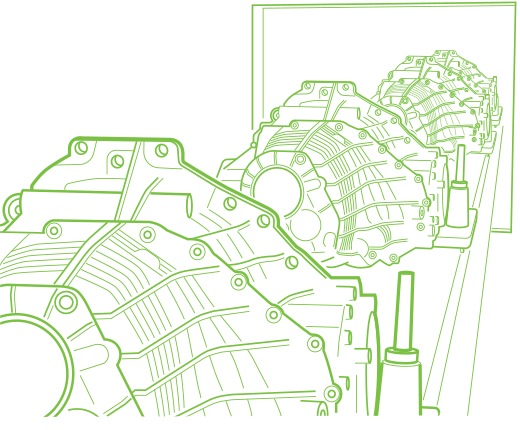 DISCOM Noise Analysis
DISCOM Noise Analysis for transmissions, gearboxes and axles is a QA system with a short measurement cycle for acoustic end-of-line test for transmissions, gearboxes and axles.
The system integrates analysis methods that concentrate on periodic signals (order synchronous resampling), which allows the identification of individual parts. In this way, internal noise and vibration sources can be located and analyzed to identify the nature of the problem. All the data is stored in a database that, along with analysis, can be used to continuously refine test parameters for the elimination of root causes and identification and prediction of trends.
As part of DISCOM NVH Analysis, DISCOM Noise Analysis for transmissions, gearboxes and axles is comprised of data acquisition hardware, databases for storing relevant information and software analysis tools for identifying and mitigating problems.