The difficulties described can be avoided relatively easily by
considering torque measurement in the drive train already when planning the system
. What is needed is a
component that is mounted directly into the drive train
and rotates with it or even takes over the function of the drive train. This component is already
calibrated to the required torque
and appropriately certified. It can be easily installed, removed, replaced and recalibrated.
Figure 1
shows a
torque flange
that is available as a standard version up to
300 kNm
and which can also be delivered with a nominal measuring range of up to several MNm. The measurement flange is available as a
non-rotating version
for measuring reaction torque or as a reference transducer, and as a
rotating version
with a telemetry system.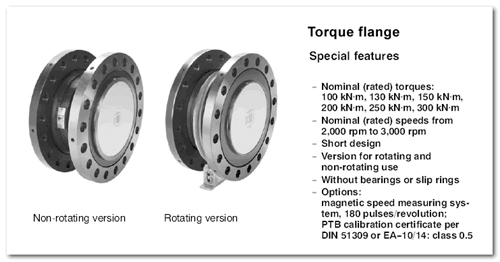 Fig. 1: Special features of a torque flange
| | |
| --- | --- |
| | |
| Fig. 2: Measuring body of a 2 MNm torque flange | Fig. 3: Installation of a torque flange in a generator set |
Depending on the telemetry system type, the torque flange provides the dynamic torque signal in high quality up to a
bandwidth of 6 kHz
. This results in the following
advantages
for the operation of plants for power generation:
Constantly accurate efficiency measurements (monitoring)
Fuel consumption analysis and optimization
Torsion vibration analysis possible without additional sensors
Identification of variations in the characteristic torque behavior
> Conclusions for repairs or adaptation of service intervals
Short signal time > Fast control and overload protection
Easy mounting
Easy recalibration, including calibration certificate
ATEX certificate for use in potentially explosive atmospheres
ABS or equivalent certificate for use on ships
Wear-free and maintenance-free
As the
biggest manufacturer worldwide of torque flanges
for torque measurements, HBM has
decades of experience
in this sector. Even when used continuously, the
high quality
of the products ensures
high-precision torque measurements
for many years. HBM's
global presence
also ensures
short response times
to technical or commercial questions.